Suzuki Hustler Concept '2020
Suzuki has announced the Hustler key car of the second generation at the Tokyo Motor Show. The predecessor equipped with a simple solid rear axle was produced for almost six years. The novelty is presented as the concept. But the car is completely ready for production. The Hustler will go on sale in 2020.
Due to the specifics of the key-class, the new Hustler does not involve fundamental technical changes and is likely to remain in the same price segment. The first generation crossover is sold in Japan at a price of 1,120,900 Japanese yen (10,280 USD). With a constant length of 3395 mm and a width of 1475 mm, the new generation has got the increased wheelbase by 35 mm to 2460 mm. Hustler added 25 mm to 1680 mm in height.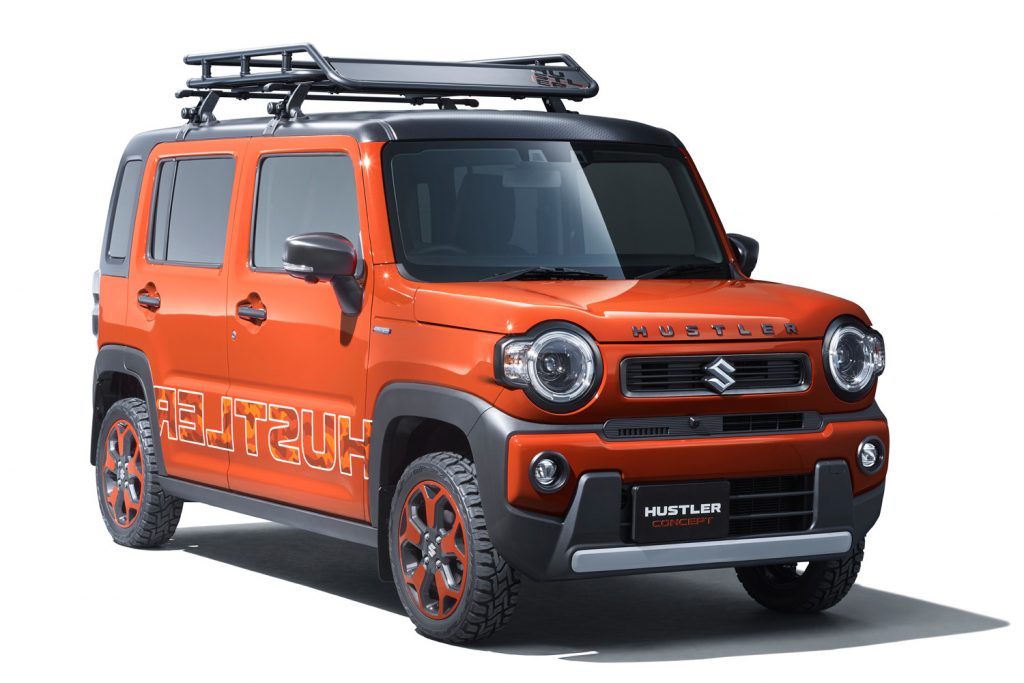 Appearance remained recognizable, but the new body became more angular and aggressive: the sidewalls are more prominent, the lining on the bumpers is rougher. The doorways are expanded, which will make entrance simpler. The windows appeared in the rear pillars. The roof and rear end are visually separated from the rest of the body.
Inside, the little Hustler tries to be an SUV even more than the outside, and in some ways even resembles Toyota FJ Cruiser. The luggage compartment has a hidden underfloor and special fastenings for fixing cargo.
The interior has changed radically. On an almost flat front panel, three decorative frames flaunt with contrasting edging in body color. One frames the dashboard, the other – a central multimedia display. The third is made for beauty. The same bright accents are found on the doors and on the bottom of the seats. The equipment is expanded with an adaptive cruise control and emergency braking system.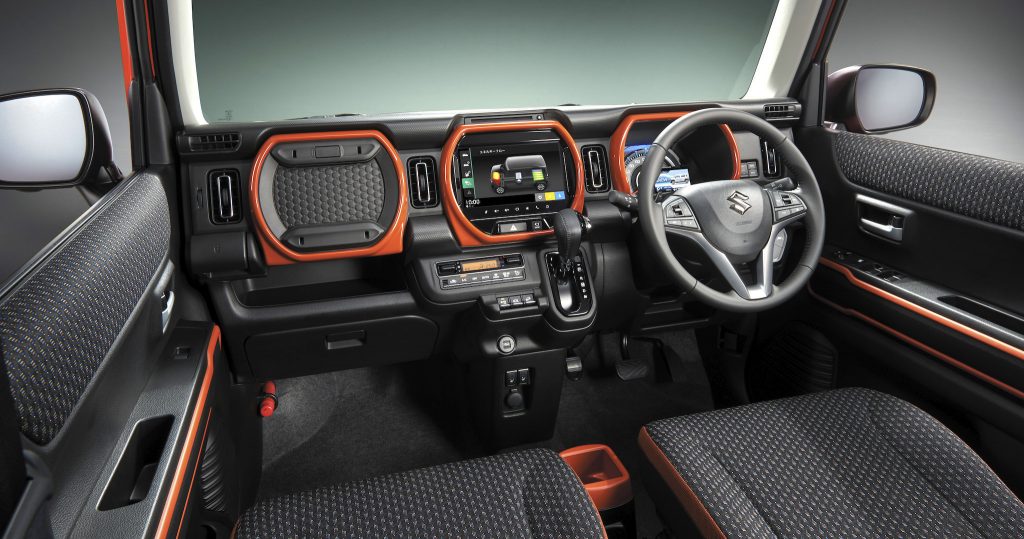 The new Hustler will be equipped with the same two gasoline three-cylinder engines with a capacity of 660 "cubes", paired with a starter-generator. The first version produces 52 hp and 63 N•m, while a supercharged has 64 hp and 95 N•m. According to the Japanese edition of Car Watch, Suzuki can get rid of front-wheel drive performance with a mechanical transmission and leave only versions with permanent all-wheel drive and a CVT.