In 1976, Volvo created Elbil prototype that could carry four passengers, despite taking up less space than the new Citroen Ami.
Volvo began experimenting with compact electric powertrains in the 1970s. This was an unexpected step for the company operating in the country with severe long winters, which caused significant damage to the technologies of primitive batteries of that time. The company built two prototypes: a two-seater, designed for delivery, and a four-seater, designed strictly as a city car. The latter was 89.7 inches (2.28 m) long, that is 16 inches (ca. 41 cm) shorter than Smart ForTwo.
Engineers called the prototype Elbil, which in translation from Swedish simply means "electric car." Little attention was paid to the exterior design, because the point is not to compete with Bertone or Pininfarina. Consequently, it took the form of a tall, narrow two-door model with a short front and a vertical rear that looked like a golf cart. It rolled on comically small wheels and was largely assembled using custom-made components, although Volvo enthusiasts with eagle eyes will immediately find door handles from the Volvo 240.
The driver faced a three-spoke steering wheel. Two voltmeters, a speedometer, several switches and a main switch were grouped on an inclined center console. Despite being designed as the purest form of travel by car, the Elbil came with four seat belts and headrests for the front passengers. Because it's Volvo. The windows on the doors opened like the Citroën 2CV.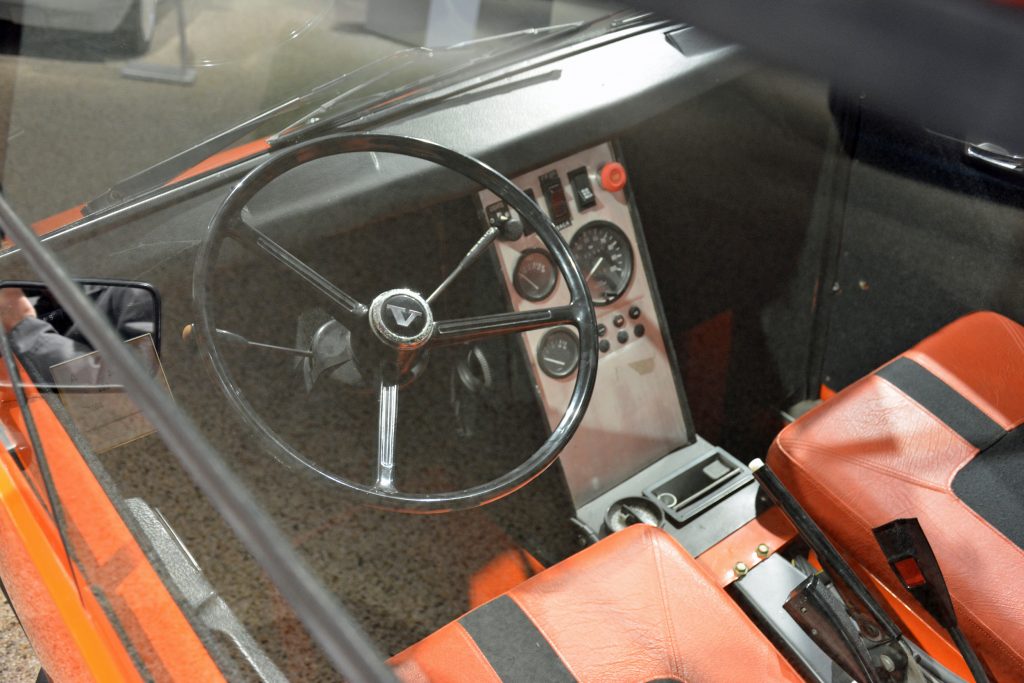 Volvo was able to collect four seats in this compact body by integrating two small electric motors into the rear axle. They received electricity from a 661-pound (300 kg) lead-acid battery that powered Elbil for two hours after receiving a ten-hour charge. The prototype could reach 43 mph (ca. 69 km/h), but Volvo recommended traveling at 30 mph (ca. 48 km/h).