Wuling Hongguang MINI EV Macaron
SAIC-GM-Wuling (SGMW) has released official images of the third-generation Hongguang MINI EV Macaron. Five special body colors have been developed for the Macaron series, which of course should be associated with cookies: yellow, beige, avocado green, pink and blue toffee.
In general, the four-seater car is round and cute, with oval headlights and lanterns. Its dimensions (length, width, height) are: 3064/1493/1614 mm, wheelbase – 2010 mm.
Powertrain specifications are not yet disclosed, but the current Hongguang MINI EV Macaron is equipped with a single 20 kW electric motor, which can reach speeds up to 100 km/h, and its range on a single charge is 120 km and 170 km – depending on the version.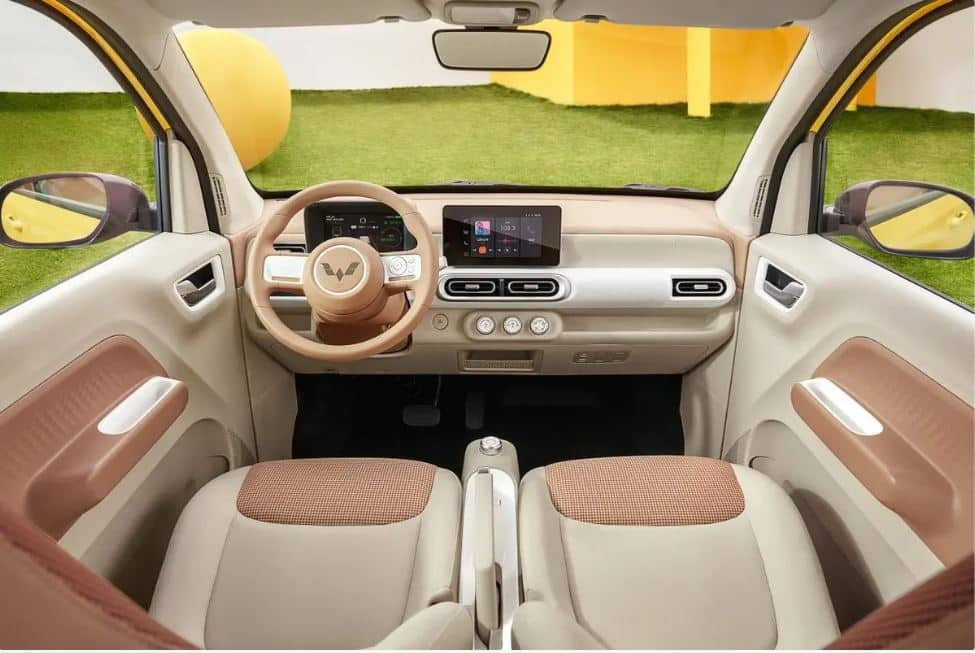 Two interior design options are available: milk toffee and dark brownie. The interior features the 8-inch floating center screen and multifunctional dual-spoke steering wheel with audio controls. Rectangular air conditioning vents match the round control knobs below.
There are 13 storage niches inside, including eight compartments, two cup holders, two change pockets and one mesh pocket. The second-row seats can be folded individually and the trunk volume can be increased to 734 liters when all second-row seats are folded down.
Since its launch in July 2020, Hongguang MINI EV's cumulative sales have reached more than one million units. Specifically, from January to September this year, the cumulative sales were nearly 170,000 units, accounting for almost 30% of the mini-car market in China.