In December 2017, Swedish startup Uniti unveiled its crowdfunded electric car Uniti One. The electric city car offers a range of up to 300 km and will be available from 14,900 euros.
The Uniti One was presented at the production site in the Swedish town of Landskrona in front of an audience. Uniti was able to collect over 1.2 million euros via crowdfunding with the idea of an electric city car.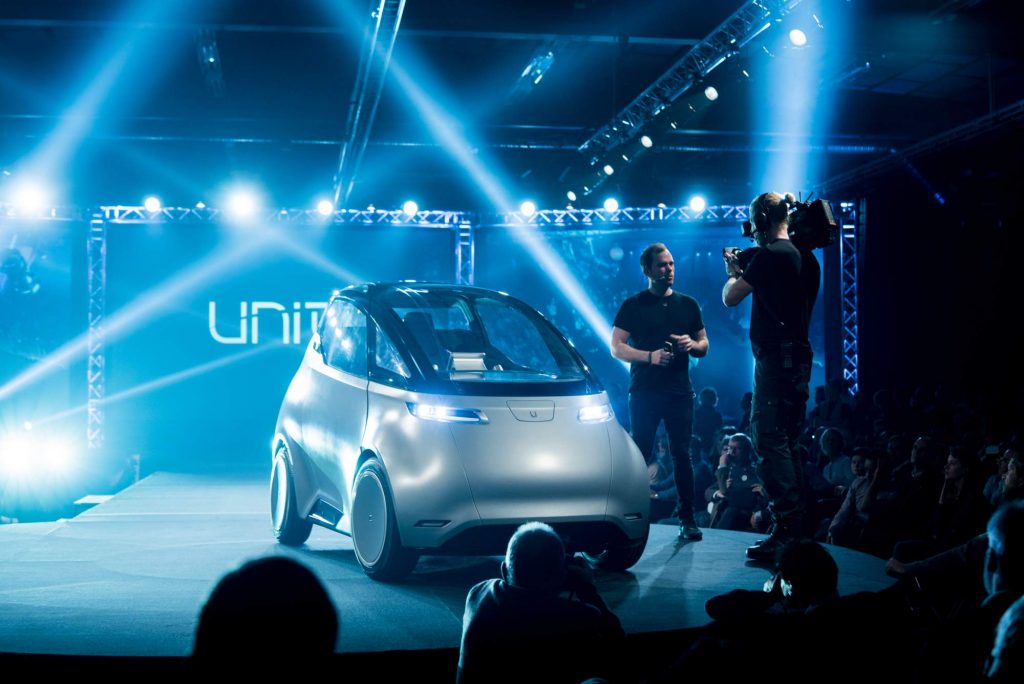 The electric microcar Uniti One is designed as a two-seat city car. The 22-kilowatt battery gives Uniti range of up to 300 km — a lower-priced base version of the Uniti One could come with a smaller battery. Optionally, there will be a removable battery, which should be good for a further 30 km range.
The One can be charged to AC in about three hours. The charge goes much faster via the fast charging port, then in 30 minutes 200 km range are recharged. In sports mode, the One accelerates to 80 kph just in 3.5 seconds, maximum speed is 130 kph.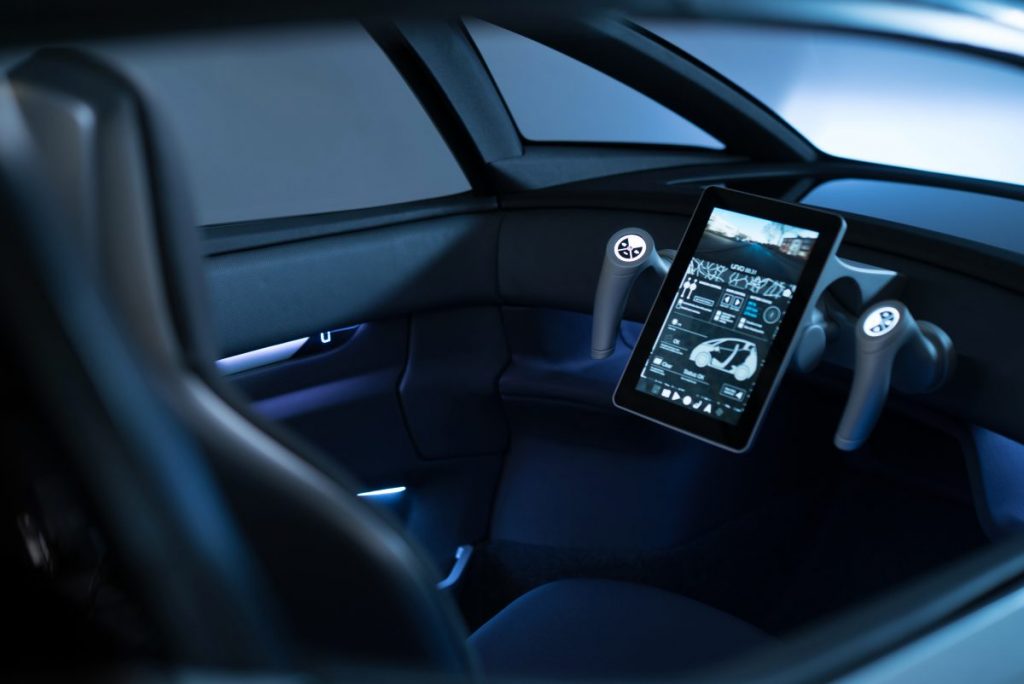 The steering wheel is very unusual: a 'center-turning joystick control system' with a large screen. However, a traditional steering wheel will also be offered by Uniti. The price of the microcar will start at 14,900 euros for a stripped-down basic version. The high-end model is around 19,900 euros. The One can now be reserved for 149 euros.
Uniti One EV photos
Uniti One EV videos