Chinese startup XEV launched a fundraiser on the Kickstarter.com to build the YoYo electric microcar. The main components of the EV are supposed to be printed on a 3D printer. Its initial cost will be 5999 euros (~ 6,670 USD). The first prototype was presented in 2018.
The tiny XEV YoYo is only 2.5 meters long. According to European classification, it is the L7 category of vehicles, that is, according to the law, the electric car will pass like a quadricycle. The design of the microcar is extremely simple and consists of 57 individual elements. Moreover, despite the size, the authors of the project promise "comfort for the graceful ballerina and rugby player."
A 3D printer will print all the details of the microcar except for the chassis, glass, tires and a powerplant. As previously reported, it will take about four hours to print out the bumper, five hours for the roof, and eight hours for the door.
The YoYo will comply with current European safety standards: it will receive protective bars at the front, rear and in doors, rollover protection, driver's airbag and ABS. The use of printed external panels in the future will allow customers to offer a library of new parts, through which it will be possible to change the appearance of the car or repair damaged items.
The microcar will be equipped with a 7.5 kW electric motor, as well as low-voltage LiFePO4 batteries for 9.2 kilowatt-hours. Without recharging, Yoyo will travel up to 150 kilometers and accelerate to a maximum of 150 kph.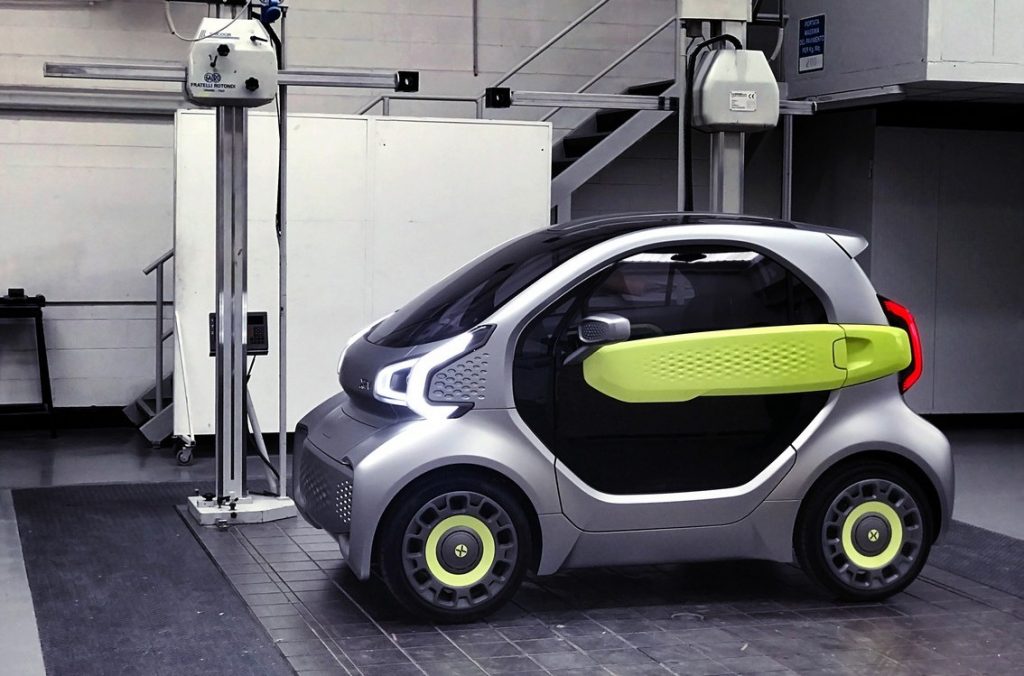 The battery can be recharged from a household outlet, and also replaced with a new one using the patented Battery Swapping System. This optional service will automatically inform the XEV Technical Center of low battery.
The price of the electric car for the first investors will be 5999 euros (~ 6,670 USD). After starting of mass production, which is scheduled for August 2020, the cost will increase to 7,995 euros (~ 8,890 USD).