150 HP Bond Bug 3-Wheeler Is The Best Way to Say Goodbye to Life
The British Bond Bug is not usually associated with speed, mainly because it has 3 wheels and a stunted 29bhp engine. But someone decided to build a natural "death capsule" out of Bond Bug, equipping the tricycle with a 150-horsepower engine from a Yamaha superbike!
The Yamaha engine and gearbox swap project was carried out at a crazy professional level. The final result looks like it came out from a factory. However, there are certain nuances that make you think about the adequacy of a person who has multiplied the power of this vehicle, while retaining the original Bond drum brakes. Despite the fact that the suspension has been significantly redesigned.
The engine compartment is located inside the cab between the driver's and passenger's legs under a fiberglass hood. There are a modified center exhaust system and alloy wheels with Yokohama Advan racing tires.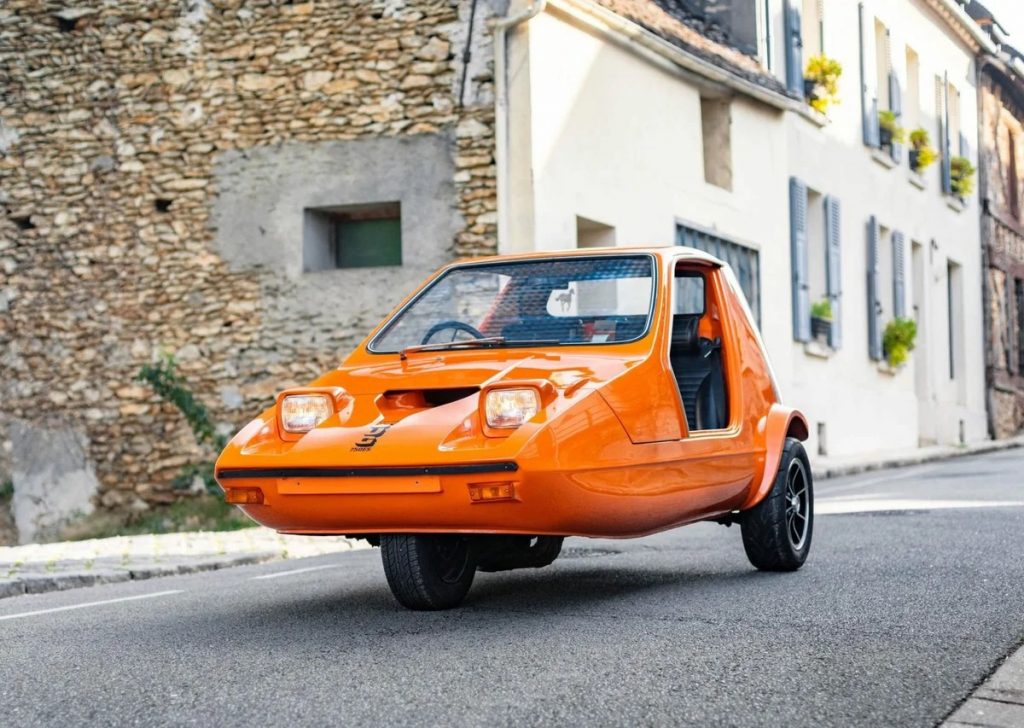 The entire body is made of fiberglass – at the end of the sixties in England there were two large consumers of fiberglass: Reliant and Bond. Both firms produced three-wheeled cars for the poor. In 1969, Reliant took over Bond, which made it possible to experiment without risking reputation in creating a new direction of three-wheelers – cars for fun! This is how the Bond Bug was born.
The Bond Bug was based on the components of the Reliant Robin, the very one that the famous British bully Jeremy Clarkson sneered at, and his colleagues Hammond and May even tried to launch into space, and in the Grand Tour the Bond Bug was turned into an amphibian, in which Jeremy set the British speed record on the water.
Bond Bug was introduced in 1970 and was aimed primarily at young people looking for a way to stand out on the road. The tricycle cost a few pounds more than the base Mini, a small but complete car. Naturally, Bug did not break sales records.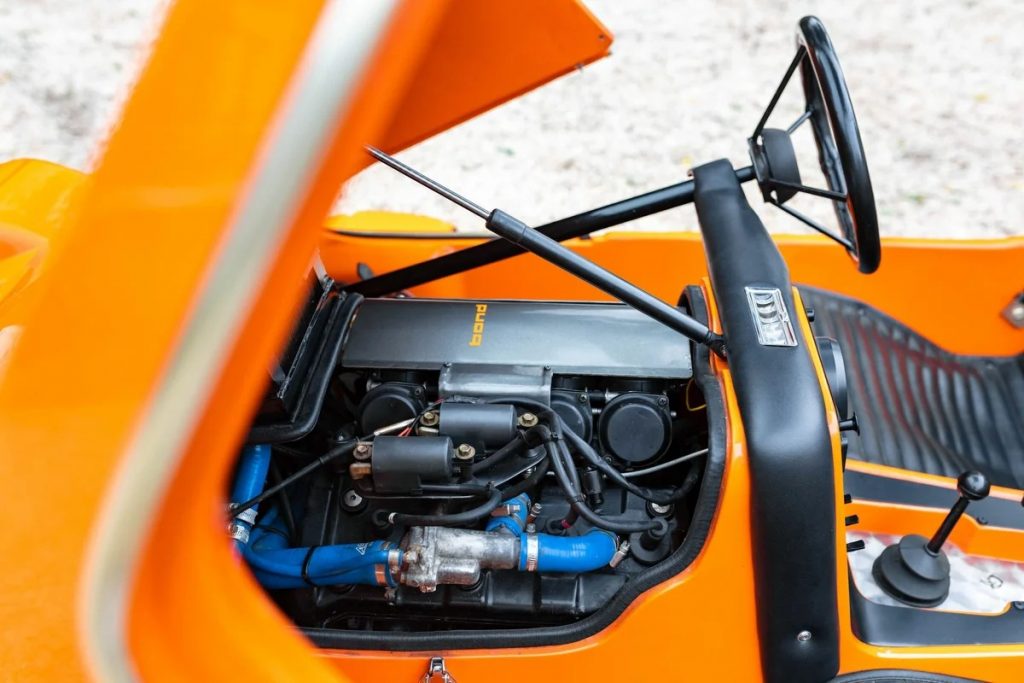 Experienced owners threw a bag of sand onto the passenger seat when moving alone to ensure an even weight distribution. The Bug was originally powered by a 29hp Reliant 700cc four-cylinder engine, but there was also a version with a modified cylinder head and higher compression ratio, which increased the power to 31hp! Between 1970 and 1974, about 2300 copies of the Bond Bug were produced and today they are valued among collectors for their unusual design and funny driving characteristics.
But this one is the craziest of all! 150 horses and one wheel in front is a great way to kill yourself! At the beginning of November 2020, this Bug was put up for auction in France.