BMW Isetta received a too powerful engine
The Isetta is a very funny tiny car that was produced by BMW from 1955 to 1962. It was based on the model of the same name originally developed and made by the Italian company Iso. The car was powered by a single-cylinder 13-horsepower motorcycle engine.
Access inside was possible only through a large front door, which was folded back together with the steering gear and dashboard. Despite their low power, these cars were quite dangerous. In those days, there were no mandatory safety crash tests yet. But if they were, then Isetta would not have scored even one star.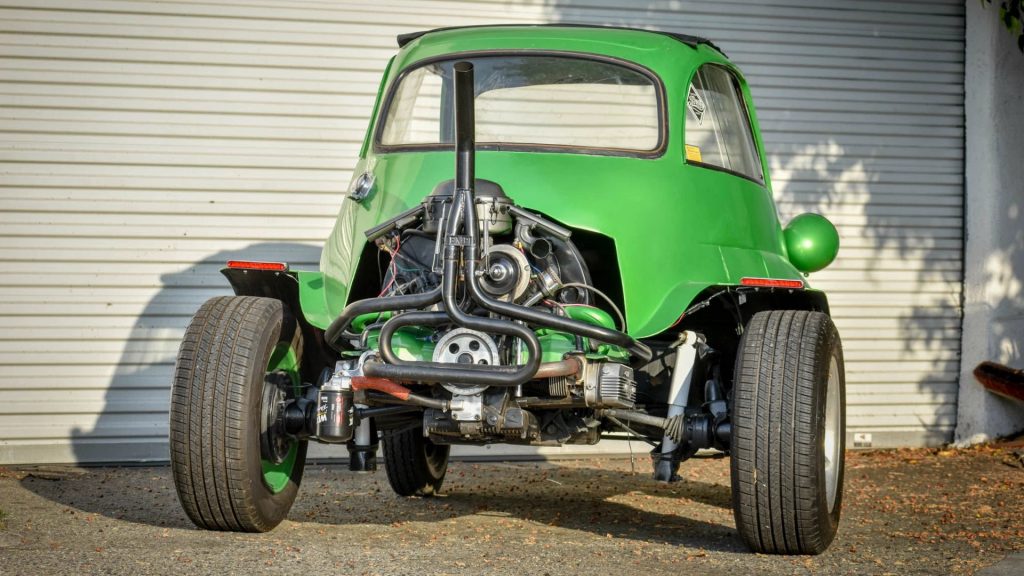 Apparently, the creator of this unusual micro-monster felt lack of the power and speed of a stock Isetta. Why not equip it with a more powerful modern engine? Fortunately, the owner had the skills of a mechanic and an old four-cylinder engine from Volkswagen. This unusual creation is not a simple swap, but a whole range of professional work on the chassis, transmission and bodywork.
Naturally, hiding a large power plant within such a small body is almost impossible, and therefore the engine was housed at the rear on a Volkswagen Beetle subframe with modern suspension and rear-wheel drive. The four-speed transmission was also taken from the Beetle.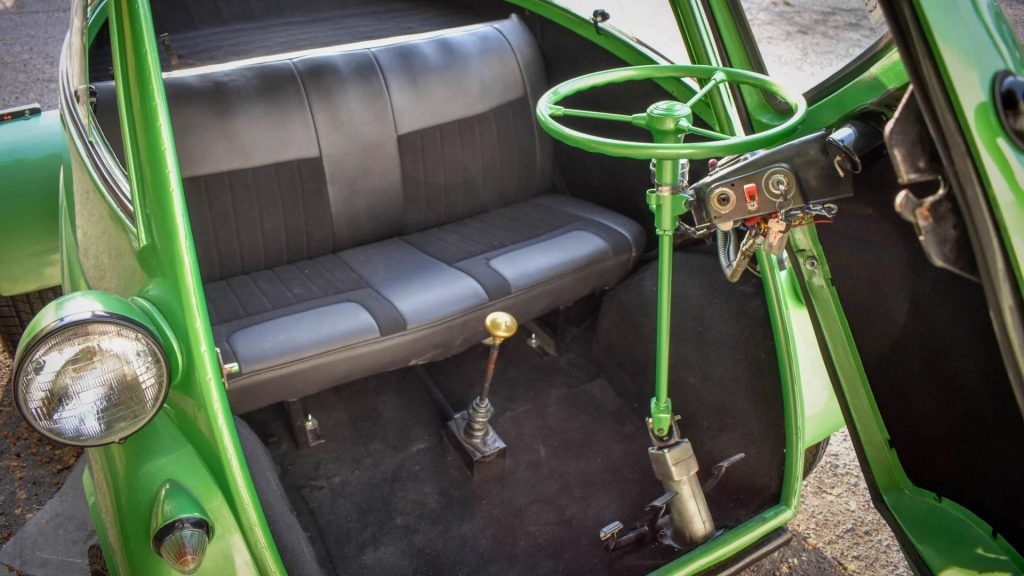 Large rear wheels on light-alloy five-spoke rims give the car an unusual "dragster" look with a wider rear track. And the wide rear fenders hide this serious disproportion. You can also notice the new green body paint.
The car can do wheelie, and when accelerating, the driver is pleasantly pressed into the seat, as you can see in the video below.
At the time of this writing, the vehicle is being sold on Bring a Trailer and the maximum bid is currently $3,333. Quite a large amount for this kind of homemade product.
But if you want to shock the audience at special auto shows, demonstrating everything that this "baby" can do, then this is your option. By the way, you can also take part in drag races and win a brand new car.