Flesby II — a microcar of the future with soft body panels
The Tokyo Motor Show features exciting and bizarre concept vehicles every year. Despite striking technical developments in all areas, there are certain things that still resemble their nineteenth-century counterparts. A smartphone would certainly feel the least as an optical descendant of the first phone, but even the most windy car still resembles the first cars that were written with Otto engine history.
This could change if the concept of Toyoda Gosei will become a serial car. Toyoda Gosei manufactures rubber and plastic accessories for various automobiles. The concept car presented by the Japanese car supplier at the Tokyo Motorshow 2017 looks more like a future vision of Luc Besson. The Flesby II is the only car made of rubber and plastic.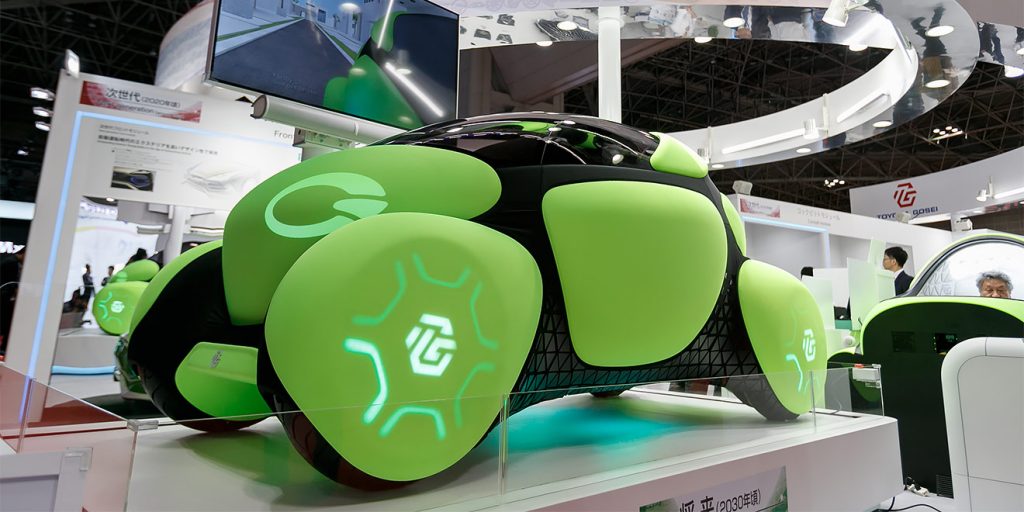 Already at first glance it is noticeable that the Flesby II does not have much in common with most of the automobiles. The design language is more like a gummy bear. The color selection is bright green surfaces alternate with black tones. But those who are lucky enough to be in touch with Flesby II at the Tokyo car show was really surprised. The chassis is made of a special plastic.
The manufacturer Toyoda Gosei calls this material 'e-rubber' and has already been working on it for about ten years. Using of this unusual outer skin has a special reason: the developers at Toyoda Gosei have put the safety of the pedestrian in the focus in the design of their concept vehicle.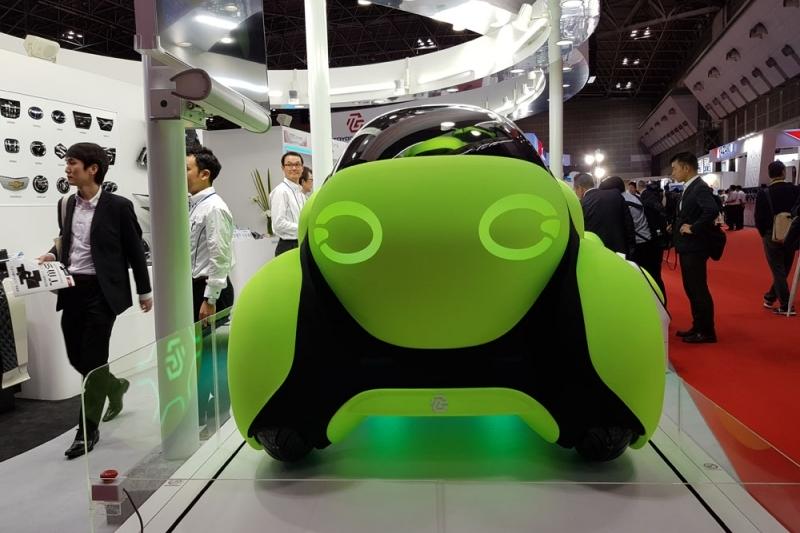 For the safety of other cars on the road, the first Flesby relied on airbags, which blew up in the event of a collision and intercepted passengers as if they had been on an air cushion. Flesby II conception is different. All body panels can be pushed in and the reason for this flexibility is the reaction of the e-rubbers to electricity. This usually ensures that the fabric retains its shape stiffness in road traffic and automatically provides its own crumple zone on contact. Moreover, because the vehicle surface is pleasantly soft, a collision for pedestrians no longer ends with a fracture.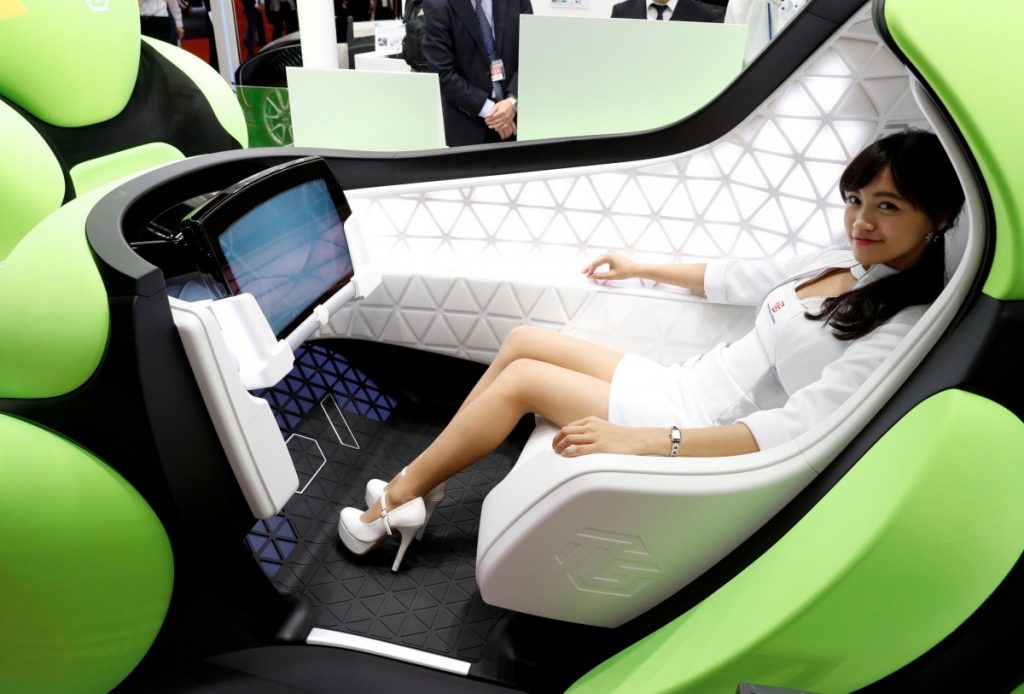 In addition to safety, communication is also an important aspect of the Flesby II, as the concept vehicle is entirely based on LEDs. There are LED headlights, but also the car boot is lightened by LEDs and can show patterns and symbols. This allows other road users and pedestrians to display warnings and messages, such as a starting engine.
The Flesby II also features a lot of special features thanks to the many LED displays. Of course, the driver of the single-seater also benefits from the rubber surface and sits in the egg-shaped rounded cockpit. However — as good as it may sound — this concept is still years away from the road.