Flying Car Switchblade Accelerated To The speed Of The Time Machine From "Back To The Future"
Flying three-wheeled sportcar Switchblade was accelerated on the runway to a speed of 141.5 kilometers per hour (88 mph). This is the speed that the famous DeLorean DMC-12 had to develop to travel in time in the fantastic trilogy "Back to the Future".
The Switchblade is classified as a motorcycle by the US Department of Transportation, however the owner will need to obtain a pilot's license to use it. At the same time, the creators of the three-wheeled flying vehicle position the development as a personal "time machine". The Switchblade is designed to be able to cut a 10-hour trip in a car to 3.5 hours, they said. It can be used to carry out movement on the ground and air from door to door, regardless of traffic jams and weather conditions.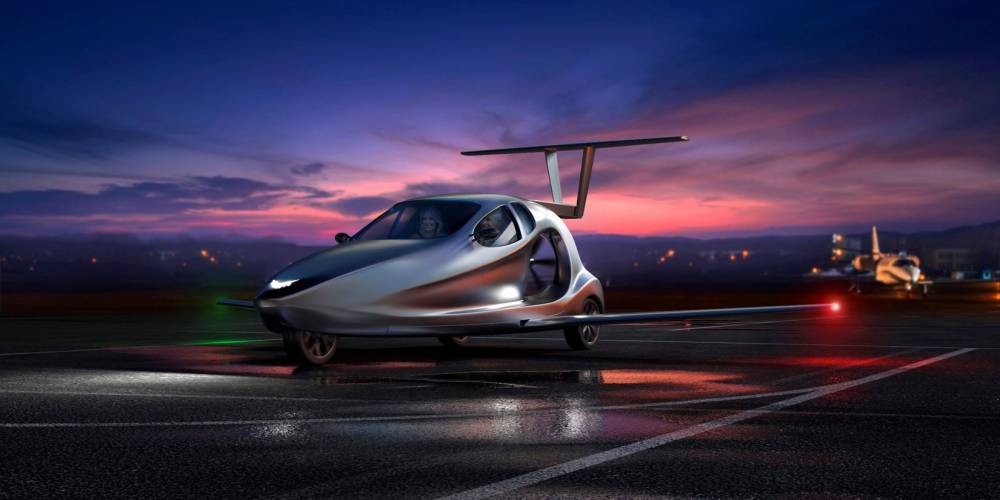 The carbon fiber Switchblade is powered by a turbocharged four-cylinder petrol engine that produces 200 horsepower. The vehicle accelerates to 100 km/h (62 mph) in 6.5 seconds. The maximum speed on the ground is 200 kilometers per hour (125 mph). It is expected that in the air the tricycle will be able to travel at speeds up to 300 kilometers per hour (186 mph). The maximum flight range will be about 800 kilometers (500 miles). And yes, the flying vehicle is equipped with a parachute system.
At the moment, the American company continues to conduct ground tests and at the same time accepts applications for pre-booking the vehicle. The cost of a flying sports car is $150,000.