The Shortened Classic Morris Mini 1000 For Sale
The classic Morris Mini 1000 which has been made even smaller will be sold in October on the Car & Classic online auction. This is not the first short Mini, but most often such cars have open-top body, while this copy has retained a rigid roof.
The shortened classic Mini is informally called the Shorty. The two-door model put up for sale was based on a 1968 car (Mark II), after which both the wheelbase and the body were shortened.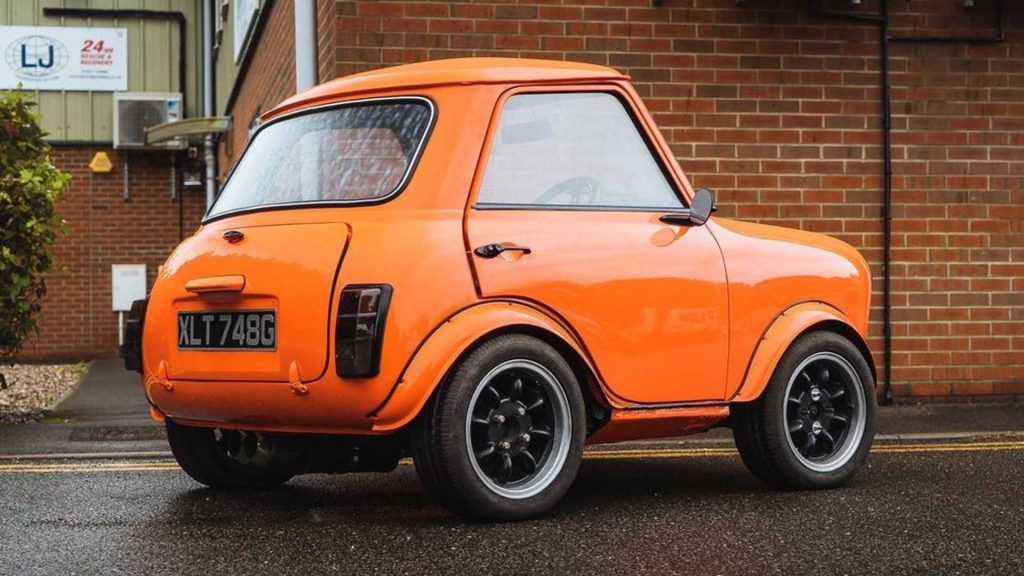 The shape of the front side windows (the rear ones were removed) and the roof line were also changed. Now the car looks much shorter than the original, which had 3054 millimeters in length.
In addition, the Shorty has much larger wheels, which required the installation of fender flares. The car also lost its metal bumpers. The main change inside the cabin is shifting the rear seats a little bit forward to replace the front seats.
The car is powered by a standard 40 hp. (71 Nm) engine, but the standard exhaust system has been replaced with a custom one.