This 1970s Mitsubishi Minica F4 is fitted with a Kawasaki Motorcycle Engine
Swapping a big engine in a small car is the receipt of speed. This was the main idea of creating this A103 Mitsubishi Minica F4 Super Deluxe from Brisbane, Australia.
When this 1970s Japan kei-car rolled out of the factory it was equipped with a 359 cc straight-twin OHC Mitsubishi 2G21 that made 30 horsepower. This is what Trent Bianco, the owner of this small beast, was looking for. Small. Japan. RWD. Oldschool.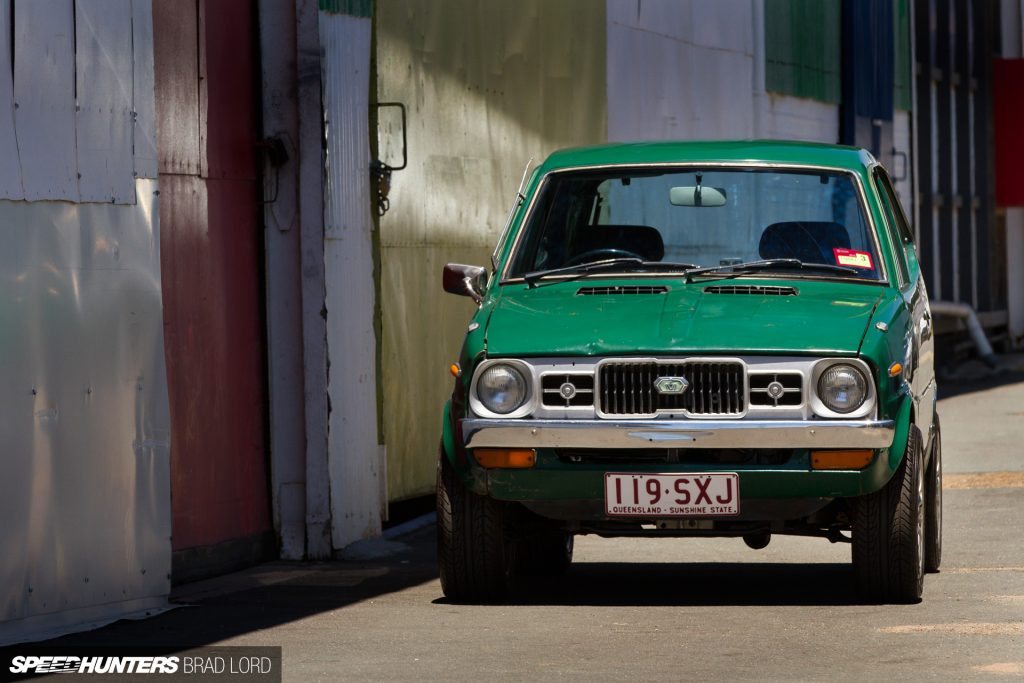 Now it is powered by the engine from a 2005 Kawasaki Ninja ZX-10R superbike and can reach up to 220 kph. The 998 cc engine has an output of 175 hp: 6 times more than the original one. The engine compartment of the Mitsubishi Minica is very tight, so there are no so many engine choices to swap.
The gearbox is also new and has 6 gears instead of four. It is connected with the engine using an off-the-shelf Hawk adapter. Trent removed the Minica's factory back axle and replaced it with a shortened and custom-fitted Toyota T-series LSD unit out of a 4WD AE95 Corolla. It is important that the car weights only 570 kg!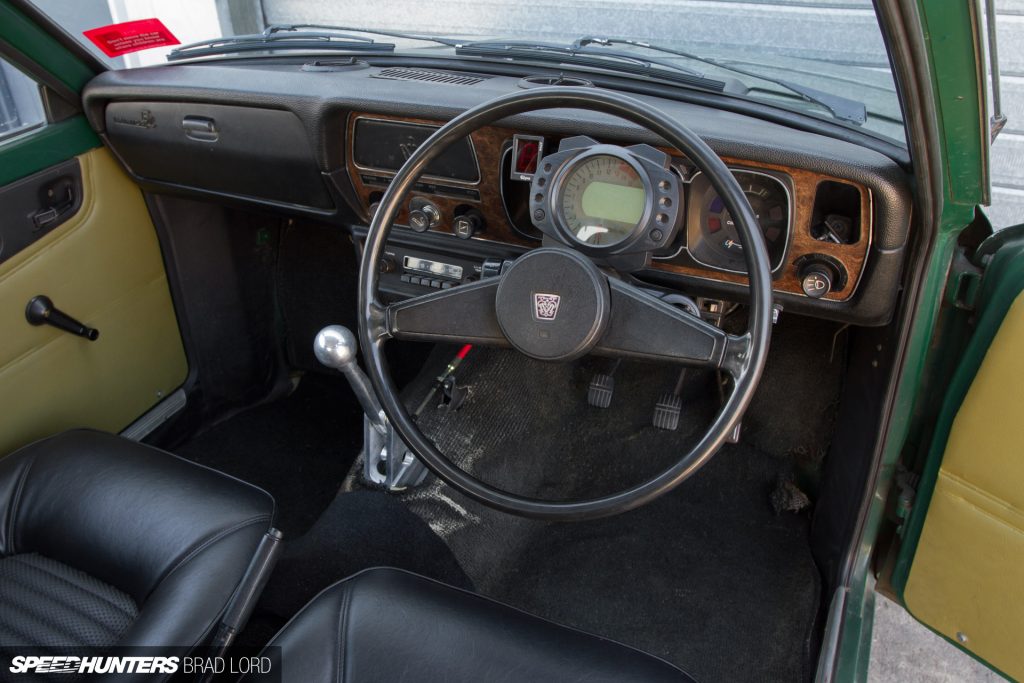 The interior was saved in the original condition with cool oldschool seats and the factory push-button AM radio. OK, it's time to watch some videos of this baby:
Mitsubishi Minica F4 Super Deluxe photos