Berkeley Sports / Twosome
The Berkeley was another Lawrie Bond design (see Bond). This time a compact sportscar with a GRP body, and powered by a small two stroke motorcycle engine driving the front wheels. In 1956 Lawrie Bond aproached Charles Panter of Berkeley Caravans with his new design. It was an ideal project for Berkeley who had developed considerable skills in the use of GRP, and were looking for something to fill the gaps in the very seasonal caravan market.
The first Berkeley Sport SA322 cars used a 322cc British Anzani motorcycle engine fitted with a Siba Dynastart to provide both battery charging and electric starting. The Anzani engine was already used by various small motorcycle manufacturers such as Cotton and Greeves. It was a very clever little two stroke engine which incorporated an inlet valve mechanism in the centre of the crankshaft.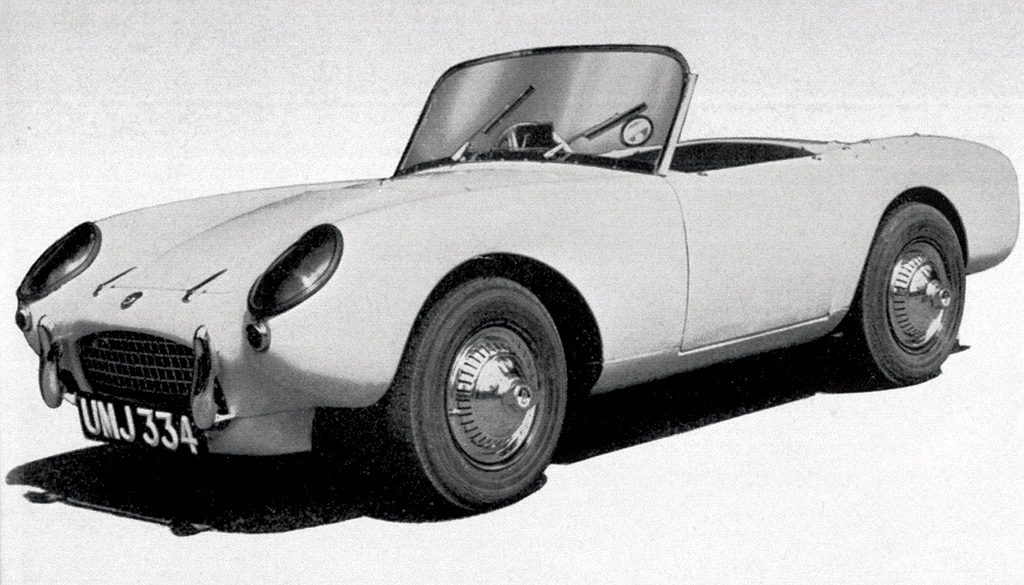 The tiny Berkeley sports car was a real surprise in the 1956 when it was introduced. The early cars had a sloping edge to the front of the doors and a diagonal mesh grill and featured a column mounted gearchange working a 3 speed plus reverse gearbox. One of the early cars was driven round a race circuit by none less than Stirling Moss who was very impressed by its handling which allowed it to be driven flat out even round the corners.
Supplies of the Anzani engined proved to be unreliable, so an Excelsior 328cc unit was substituted. This was an enlarged version of the unit fitted to the 244cc Excelsior Talisman motorcycle. Later the Talisman was available with the 328cc unit fitted. The Berkeley Sport SE328 proved to be popular both as a road car and for competition use. Exports started especially to America.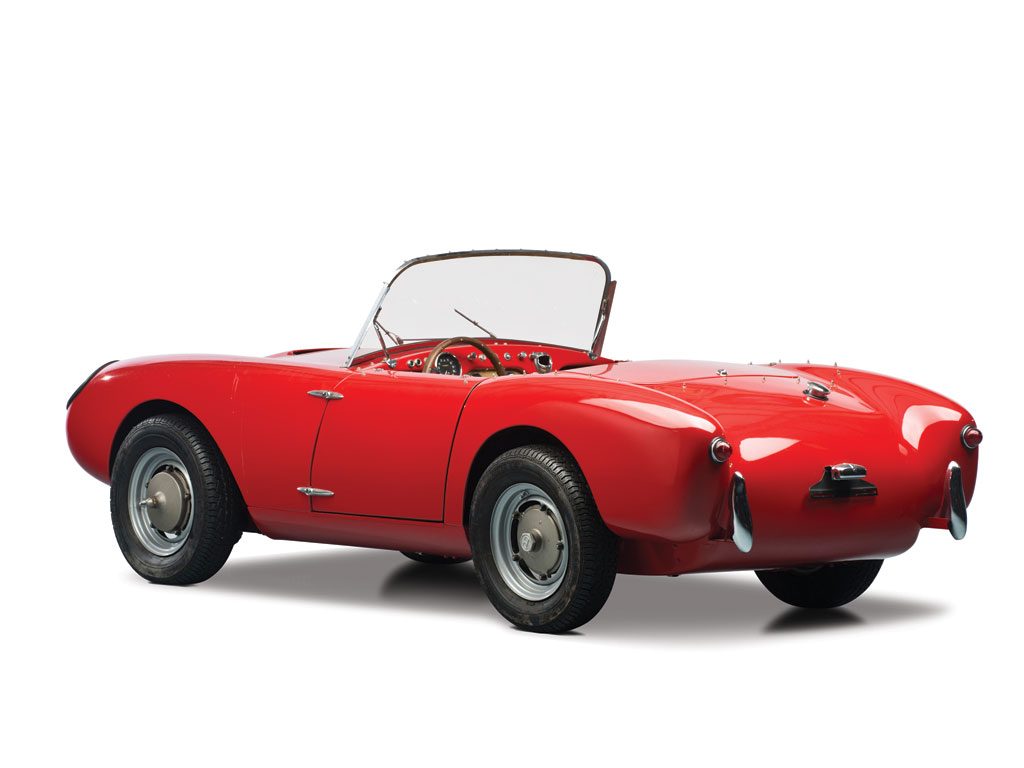 The later cars had revised doors with vertical front edges. The body was strengthened, suspension was revised and the bench seat replaced with individual driver and passenger seats. The gearchange was mounted on the floor and the gearbox now had four speeds.
Excelsior produced a special three cylinder version of their two stroke engine for Berkeley Sport SE492. This took the capacity up to almost 500cc and gave the car 90mph performance. At this point the car became very competitive and scored a number of class victories in various events. From about October 1958, in order to coincide with the introduction of the 'Foursome' (see below), they were renamed the 'Twosome'.