The second model of the Chinese company Shandong Haibao (the first was the EV 2002) was Haibao EV 2003 presented in 2002. It was a decent two-door hatchback. The design of the car has become much more serious. The EV 2003 looked almost like a normal car.
Heibao claimed a range of 80 kilometers, 30 less than the EV 2002. This was because the EV 2003 was larger and heavier, but used the same battery. The claimed top speed was 40 km/h, which seems unlikely, since the electric motor here was also from the EV 2002.
The EV 2003 had two trunks. One was located behind the driver and passenger seats, and the second was a huge drawer in the rear bumper.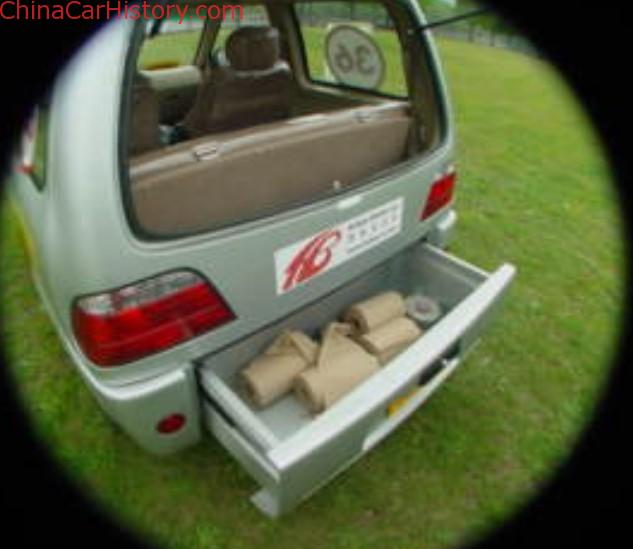 In 2003, a pair of Heibao EV 2003 were shipped to Toronto, Canada. They were imported by the Canadian company Toronto Electric, which had an EnviroMotive dealership in Toronto that also sold electric vehicles of other brands.
In the same year, one car was sent to the United States to participate in the 2003 Tour de Sol: The Great American Green Transportation Festival. Canadian Monte Gisborne, boss of Toronto Electric, was interviewed there. He said:
"The price of the Heibao is $ 11,700 in Canada. That's for a car with 4 speakers, AM / FM / Cassette stereo system, power windows, power door locks, 14 zero maintenance gelled electrolyte batteries, AC motor and controller and the fit and finish of a regular car. "
Unfortunately, sales of the Heibao EV 2003 in the US never started, and Environmotive, which continues to grow today, has sold only a few units in Canada.