In 1955, the Japanese government decided to create its own car. Several companies responded to the government initiative including Mitsubishi Heavy Industries Ltd. The company did not produce cars in the post-war years before that. It took four years to develop, various tests and fine-tuning.
In 1959, the Mitsubishi 500 was presented at the Tokyo Motor Show. The novelty made a splash. The car was compact, with modest technical characteristics, but everything was compensated by an affordable price of 390 thousand yen, which gave hope to many Japanese to change from mopeds to a small, but their own car.
The Mitsubishi 500 was distinguished by many innovations for its time. It was the first Japanese car, made by the Japanese without cooperation with foreign (usually American) companies. The body was blown in a wind tunnel, and during its creation, research methods similar to those used in aircraft design bureaus were used.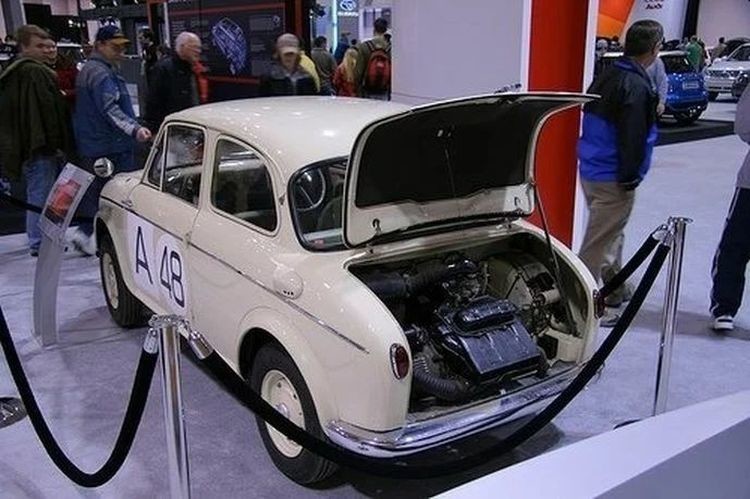 The front suspension was spring-torsion bar, the rear suspension was independent, on levers and springs. The 500 cc air-cooled engine had only two cylinders and produced about 20 hp. The transmission was 3-speed manual. This motor accelerated the 500-kg car to a maximum speed of 90 km / h, but they say that on a good flat road the speed could be higher. By the way, Mitsubishi 500 brought the company its first victory in auto racing, in 1962 at the Macau Grand Prix.
The Mitsubishi 500 was produced only two years, with a total circulation of 13,289 copies, after which, in 1962, it was replaced by the very first Mitsubishi Colt.