The variety of inexpensive electric vehicles in the Chinese market continues to grow. Local company Hongrui is preparing to start accepting orders for the Xiaohu Tiger model, which is marketed as an FEV – Family Electric Vehicle. A car with two or four seats will be offered at a price of 29,900 yuan, which is equal to $4,600.
Externally, the Xiaohu electric car resembles Wuling Hongguang Mini EV, which has already been dubbed the "Tesla killer".
The length of Hongrui Xiaohu in the two-seater version does not even reach three meters, and in the four-seater it is 3.4 meters with a wheelbase of 1980 and 2440 millimeters, respectively. Larger electric cars have a maximum boot capacity of 681 liters.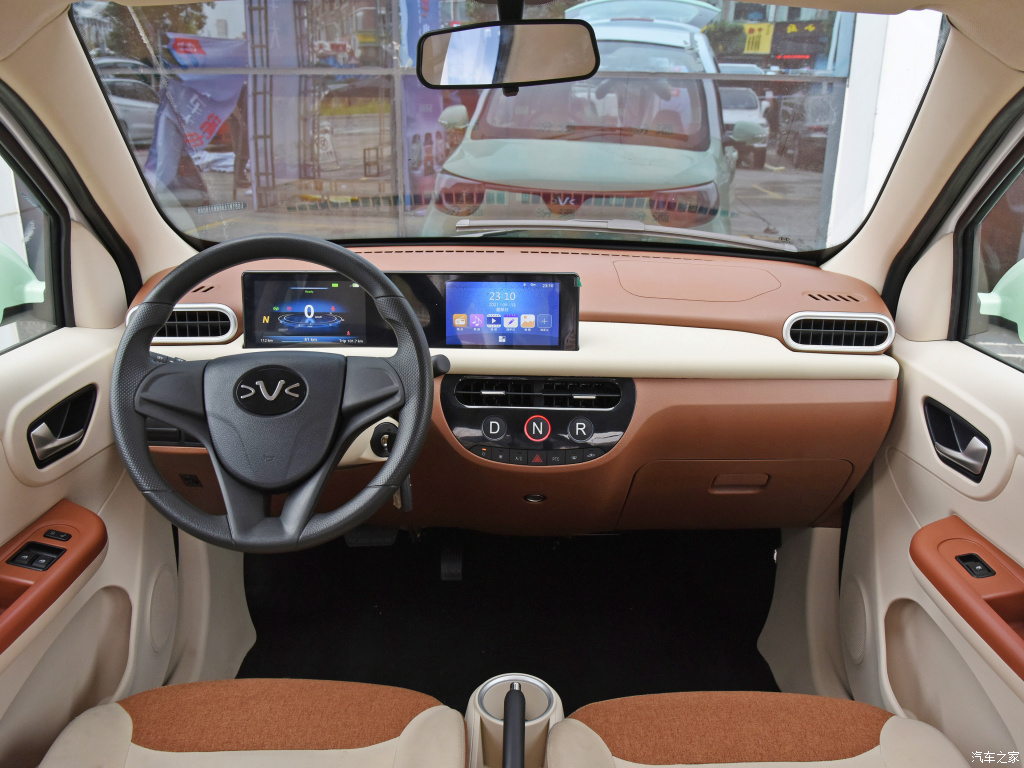 To save space, the interior was deprived of the central tunnel, and a fashionable cluster with a multimedia system scree was placed on the dashboard. In front of it is a three-spoke steering wheel without controls, while the transmission control buttons are located in the center.
Despite the very good price the equipment can hardly be called poor: it includes a rear-view camera with dynamic markings, two front airbags, a tire pressure monitoring system, as well as ABS and a brake force distribution system. In addition, sports and economical driving modes are provided.
Xiaohu has only one electric motor: it produces 41 horsepower and is powered by a battery with a capacity of 11.8 kilowatt-hours. Full charge is enough for the 3-door version to travel 170 kilometers according to NEDC cycle. In the five-door version, the power is increased to 46 hp, but the range reduces to 160 kilometers.
Orders for the first 500 pcs batch of Hongrui Xiaohu Tiger will open in October.