Watch A Lifted Smart Having Fun On A Frozen Lake
A group of friends from YouTube channel CboysTV released a hilarious video of a modified Smart microcar drifting on ice, making snow donuts and crashing into a tree.
When we talk about drifting or offroading, the Smart ForTwo is unlikely to come to your mind. This is simply because you didn't know about this lifted Smart, which seems like the perfect vehicle for some winter fun.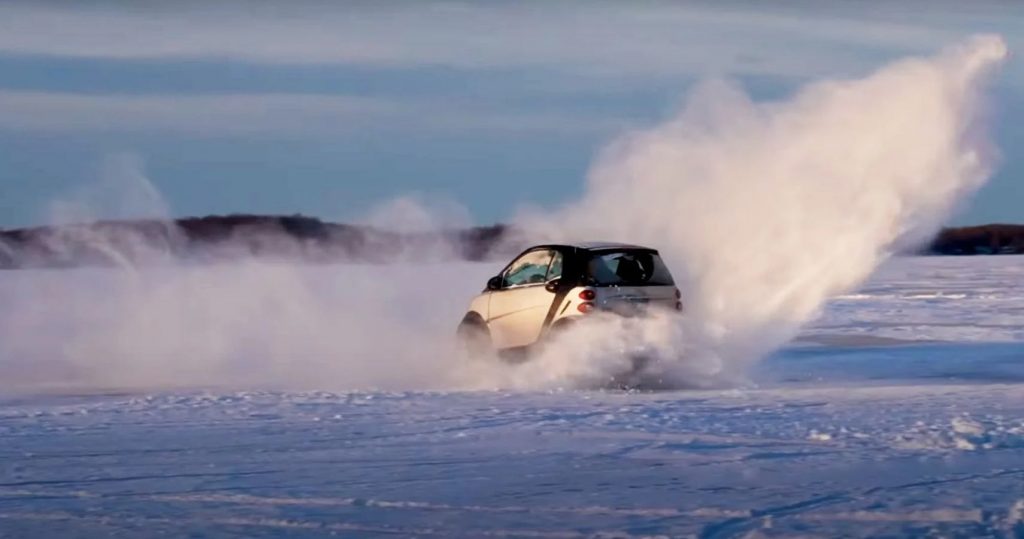 Increasing the ride height on the Smart proved to be a daunting task. It was necessary to install completely new struts, as well as to make adapters to the hubs, which made it possible to install the wheels under five studs. The construction process took three weeks, including waiting for parts to arrive.
But it was worth it, because when Smart found itself on the ice of a frozen lake, he gave a lot of pleasure. But before that, the driver loses control and crashes into a massive tree trunk, as a result of which the geometry of the front left wheel is disrupted. Despite the strongly curved steering rod and levers the car gets out onto the lake where it makes a real frenzy.