Electric "Ant" EV Truck Will Work In Russian Police
The Tula Machine-Building Plant from Russia has started production of the "Ant" electric trucks for local police. Electric trucks, ready to go on duty, have a cargo platform that can accommodate nine people, according to the manufacturer's idea, offenders can be put there.
Production of the "Ant" began in 2019. In 2020, the first EVs for the police version were ready, but they could not be put into mass production because of the pandemic.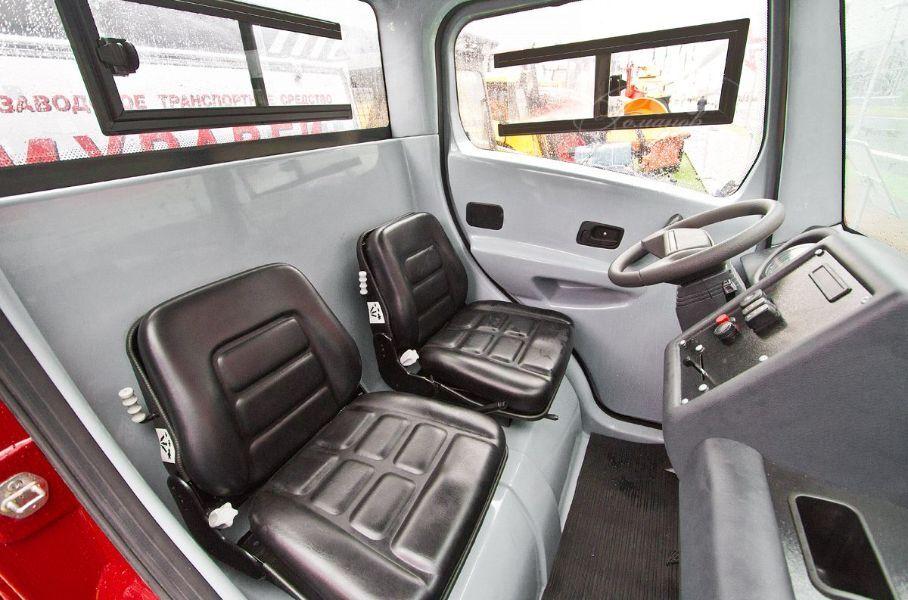 According to Sergey Provotorov, acting technical director of the Tula Machine-Building Plant, one of the main advantages of the electric truck is its quiet operation. Thanks to this, it can be used in parks and recreational areas where it will not interfere with resting people.
"Trespassers can be put in the cargo platform. The car is good because it's compact and environmentally friendly – it's electric, which means no harmful emissions," he added.
There are not many orders for police version of the truck at the moment, but they are still coming. In addition to the police version, there are irrigation, postal and recreational versions.
The "Ant" is a four-wheeled truck. The cabin is welded from steel pipes and the external panels are made of fiberglass. The length of the electric car reaches 3470 millimeters, width – 1500 millimeters, and height – 2100 millimeters. Payload is one ton.
The car is driven by an electric motor, developing only five kilowatts and powered by a lead-acid battery. The maximum speed that the police version of the "Ant" can reach is 20 kilometers per hour and the range without cargo is 90 kilometers.