Electric Carver Can Be Driven Now On a Highway
An increasing demand for a faster version of the electric Carver came from the market. With the S+ version, the company from Friesland is responding to this demand. The S+ is an abbreviation for Speed+. You not only get more power (two 3 kW motors), but also a larger battery from Samsung.
A standard Carver has two 2 kW electric motors on board and a 5.4 kWh battery. Good for a range of 100 kilometers. The more powerful S+ gets a 7.1 kWh battery pack, also good for a range of 100 kilometers. After all, more power means more energy consumption. The top speed of the S+, on the other hand, is 80 km/h, which means that you can now drive it on the freeway or on provincial roads.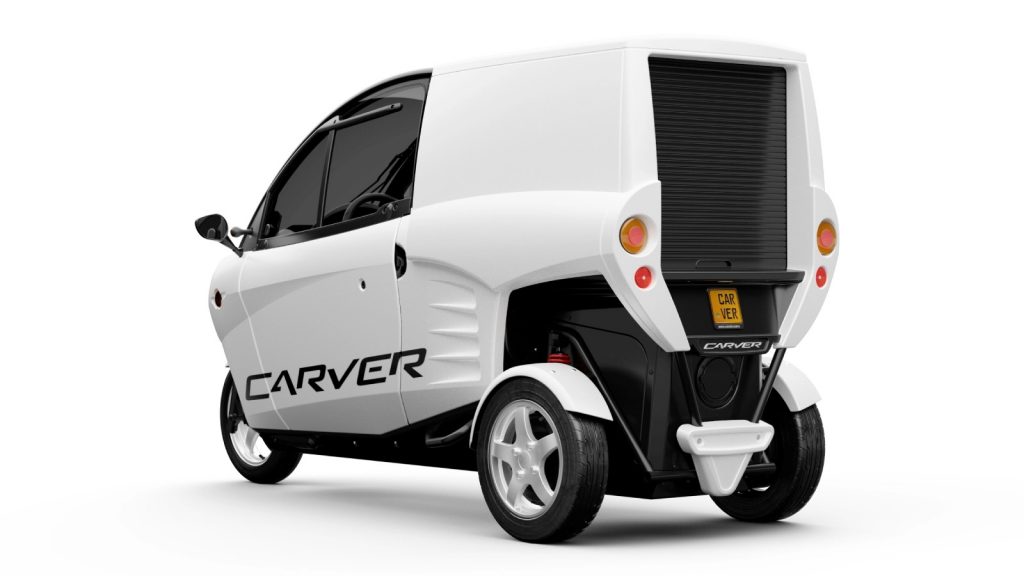 Doesn't the higher top speed of 80 km/h interest you, and do you want the largest possible range? Carver also introduces an R+, where the name stands for Range+. You get the same specifications as a standard Carver, but with one difference: a larger battery. The R+ has the same 7.1 kWh battery as the S+. The R+ has a top speed of 45 km/h.
Carver also supplies the S+ as a Cargo version. According to Carver, the models are in demand not only in the Netherlands, but also in cities such as Berlin, London, Rome and even in Hong Kong and Seoul.
The Dutch company asks for Carver S+ 14,489.75 euros. For the R+ you have to pay at least 13,902.90 euros. A standard Carver starts at 10,990 euros. The faster S+ can be even more expensive, because things like air conditioning (1,298 euros) and LED lights (348 euros) are optional. This brings the total to 16,136.56 Euros.