Paul Smith Turned a Classic Mini Into an Electric Car
British fashion designer Paul Smith, known for his unusual car projects with British automakers, presented his next project. Taking the classic Mini hatchback as the basis, the designer transformed the model into a compact electric car, which in addition to the new power plant features a redesigned exterior and a modernized interior. As well as other cars with authorship of the designer, the new Mini is made in the only copy.
The source of inspiration was a released in 1998 MINI Paul Smith Edition, which was painted in bright blue color modeled on one of Paul Smith's favorite shirts. That model, which was made in a quantity of 1,800 pcs, became the basis for the color scheme and the new design.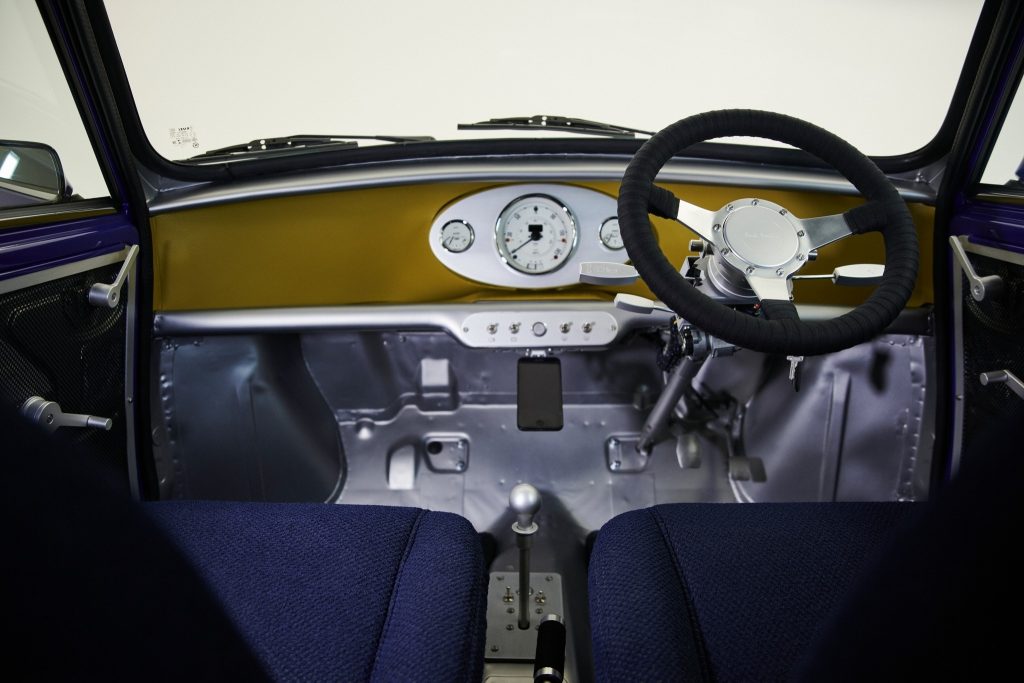 Powered by a 98-horsepower electric motor, the MINI Recharged is painted the same blue body color, while the light green battery box recalls the color palette of a classic hatchback from the 1990s. There are no other changes to the car's exterior.
The prototype is characterized by almost total absence of interior trim, the cabin mats are made of recycled rubber, and almost all instruments except the speedometer in the novelty are replaced by the iPhone – a special mount for a smartphone is placed on the front panel. The steering wheel has been replaced with a removable part.
The new electric car was presented at the Salone Del Mobile exhibition in Milan. Paul Smith's partners in the project were chief MINI designer Oliver Heilmer and the company Recharged Heritage Limited, which was responsible for converting the car into an electric vehicle.